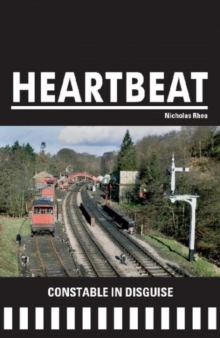 Constable in Disguise
Paperback
Part of the Heartbeat series
Description
Britain's most popular bobby turns detective! A delightful account of Constable Rhea's foray into the CID, whose initials are said to mean `Constable in Disguise'. Young Rhea is appointed as an aide to the CID, an essential part of every constable's training.
Adopting civilian clothes, he joins the Criminal Investigation Department to learn about the work of the non-uniformed branch.
Asked to keep a watchful eye on a house thought to be used as a brothel, Rhea quietly climbs the roof and sends a tile crashing through the window.
When the female resident and her five brothers set about the neighbours for causing the damage, the police turn out in force and arrest everybody ... meanwhile Rhea lies low on the roof. Investigating a series of housebreakings, the CID visit a local snooker hall.
There the Detective Sergeant challenges two strong suspects to a match on the understanding that, if he wins, they will admit to the crime ... Packed with stories that reveal the joys and sorrows of country folk, Constable in Disguise creates a colourful picture of Rhea's foray into detective work in North Yorkshire. Nicholas RheaNicholas Rhea is the pen-name of Peter N.
Walker, formerly an inspector with the North Yorkshire Police, and the creator of the Constable series of books from which the Yorkshire TV series has been derived.
Information
Format: Paperback
Pages: 224 pages
Publisher: Accent Press Ltd
Publication Date: 02/02/2009
Category: Crime & mystery
ISBN: 9781906373429
Free Home Delivery
on all orders
Pick up orders
from local bookshops