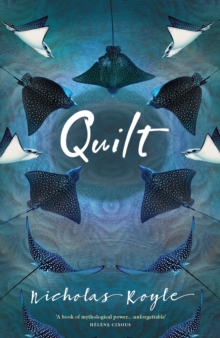 Description
Facing the disarray and disorientation around his father's death, a man contends with the strange and haunting power of the house his parents once lived in. He sets about the mundane yet exhausting process of sorting through the remnants of his father's life - clearing away years of accumulated objects, unearthing forgotten memories and the haunted realms of everyday life.
At the same time, he embarks on an eccentric side-project. And as he grows increasingly obsessed with this new project, his grip on reality seems to slip.
Information
Format: Paperback
Pages: 144 pages
Publisher: Myriad Editions
Publication Date: 12/06/2010
ISBN: 9780956251541
Free Home Delivery
on all orders
Pick up orders
from local bookshops
Reviews
Showing 1 - 1 of 1 reviews.
Review by mzieg
16/06/2015
Wow, what does one say of this? I've spent two days trying to come up with the words for a proper review that sufficiently reflects the complexity and charm of this slim volume, but I'm afraid my muse has deserted me; or rather, has been humbled into awed silence by the erudite extravagance of Prof. Royle's mesmerizing monograph. That, and I'm still trying to figure out the ending :-)<br/><br/>I suppose Quilt qualifies loosely as a novel, in the sense that it has characters (really just the two), time more-or-less flows forward in linear fashion, and the author shows a grudging nod to such plot niceties as beginning, middle, and end. However, it's also free-association stream-of-consciousness poesis, in which the writer gives full rein to his obvious infatuation with ontological wordplay.<br/><br/>The book starts out as a reasonably coherent if lyrical tale about a man dealing with his father's demise, but quickly develops a Kafka-esque quality as the protagonist waxes weird on the philosophical and theological import of...wait for it...stingrays. As it happens, I have a thing for sharks and their compressed cousins myself, so was delighted by the professor's unexpected dive into the philological murk of our subconscious substrate; however, crafty readers hoping for allusions to actual quilting will be much surprised, as mantuas are masked by mantas, and purls passed over for pearls.<br/><br/>Four stars, for reminding us that syntax is our servant, not master, and that words were created expressly to share thoughts, feelings and dreams which could not otherwise be communicated simply by pointing to rock, and grunting.