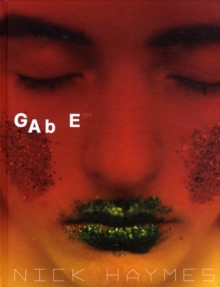 Description
Nick Haymes first met Gabe Nevins on an editorial assignment in the summer of 2007.
Gabe had just wrapped up his lead role in Gus Van Sant's Paranoid Park, in which he had played a teenage skateboarder who accidentally kills a security guard.
Gabe had never acted prior to starring in the film; he had heard about Van Sant's casting call from a skateboard store and initially auditioned as an extra.
Meeting the teenager, Haymes recalls: "Initially, Gabe was fairly shy, but it quickly transpired that he had seen some of my skateboarding images online and an instant friendship was struck.
When the assignment was over, I approached Gabe about the possibility of working on more photographs as there was something entirely captivating about him and his energy." This volume tracks the highs and lows of Gabe's teen years, from stardom to emotional breakdown and homelessness.
Information
Format: Hardback
Pages: 128 pages, Illustrated in colour and black and white throughout
Publisher: Damiani
Publication Date: 01/02/2012
Category: Photography & photographs
ISBN: 9788862081917