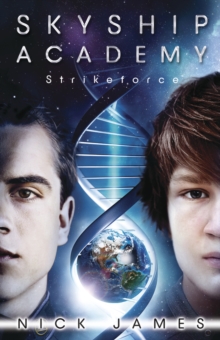 Skyship Academy: Strikeforce
Paperback / softback
Description
Two brothers battle for one planet's fate As the alien Authority's invasion begins, mankind stands on the brink of annihilation.
Cassius Stevenson and his brother Jesse Fisher--descendants of the planet Haven's resistance forces--must forge alliances with the embittered factions on Earth to defend against the brutal attack.
But the Authority has only begun to fight. When their terrible new weapon sends Earth's fragile coalition into turmoil, humanity's last chance at survival lies in the hands of the two brothers, whose fates are linked more closely than they ever imagined.
Praise for the previous books in the Skyship Academy series:"A fast-paced adventure that delivers solid action sequences throughout."--Publishers Weekly "Skyship Academy is the perfect book for teens that like science fiction."--SLJTeen "A definite must-read!"--James Dashner, New York Times bestselling author of The Maze Runner
Information
Format: Paperback / softback
Pages: 360 pages
Publisher: North Star Editions
Publication Date: 08/10/2013
Category: Science fiction
ISBN: 9780738736372