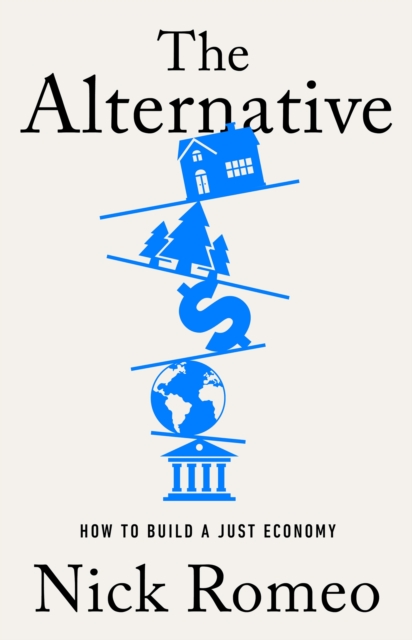 The Alternative : How to Build a Just Economy
Hardback
Description
A provocative debunking of accepted economic wisdom which offers a new pathway to a sustainable, survivable economy. Confronted by the devastating trends of the early twenty-first century - widening inequality, environmental destruction, and millions of workers stuck in precarious, soul destroying work - many economists, politicians and business leaders argue that there is no alternative.
They cling to the dogmas that got us in this mess in the first place: private markets are more efficient than public ones; investment capital always flows where it is needed; inequality is an inevitable side effect of economic growth; people only behave well with the right incentives. But a growing number of academic economists, business owners, policy entrepreneurs, and ordinary people are rejecting these myths and reshaping economies to reflect their ethical and social values.
Journalist Nick Romeo, who covers the world's most innovative economic and policy ideas for the New Yorker, takes us on an extraordinary journey through the unforgettable stories and successes of people working to build economies that are more equal, just, and liveable.
Combining original, in-depth reporting with expert analysis, Romeo explores everything from fair pricing in the Netherlands to large scale cooperatives in Spain to public sector marketplaces offering decent work and real protection to gig workers in California and demonstrates there is an alternative.
Information
Format:Hardback
Pages:384 pages, n/a
Publisher:John Murray Press
Publication Date:18/01/2024
Category:
ISBN:9781399813792
Information
Format:Hardback
Pages:384 pages, n/a
Publisher:John Murray Press
Publication Date:18/01/2024
Category:
ISBN:9781399813792