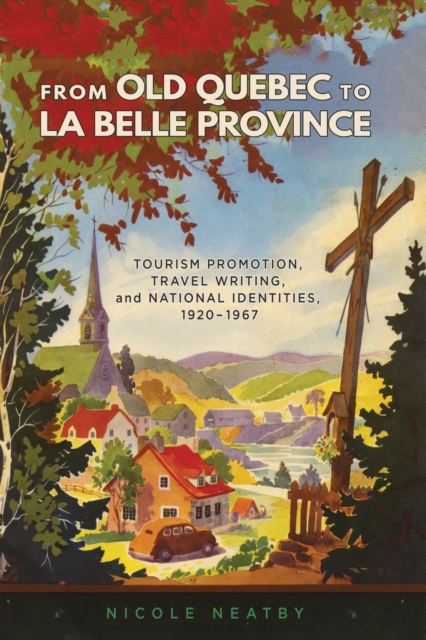 From Old Quebec to La Belle Province : Tourism Promotion, Travel Writing, and National Identities, 1920-1967 Volume 34
Paperback / softback
Description
Tourism promoters strive to brand their destinations in anticipation of what they think travellers hope to experience.
In turn, travel writers react in part to destinations in line with their expectations.
While several scholars have documented such patterns elsewhere, these have remained understudied in the case of Quebec despite the frequency with which the province was branded and rebranded and its status as a major North American travel destination in the decades leading up to Expo 67. The first comprehensive history of Quebec tourism promotion and travel writing, From Old Quebec to La Belle Province details changing marketing strategies and shows how these efforts consistently mirrored and strengthened French Quebec's evolving national identity.
Nicole Neatby also takes into account the contentious role of English-speaking promoters in Montreal, belying the view that Quebec was unvaryingly represented and appreciated for being "old." Taking a comparative approach, Neatby draws on books and a wide array of newspapers, popular and specialized magazines, and written and visual sources from outside the tourist genre to reveal how the distinct national and cultural identities of English Canadians, Americans, and French Quebecers profoundly shaped their expectations and reactions to the province. From Old Quebec to La Belle Province traces and explains shifting promotional priorities for tourism and travel writers' varying reactions over the course of four decades, and how these attitudes harmonized with evolving national identities.
Information
Format:Paperback / softback
Pages:360 pages, 45 b&w illustrations
Publisher:McGill-Queen's University Press
Publication Date:30/11/2018
Category:
ISBN:9780773554962
Information
Format:Paperback / softback
Pages:360 pages, 45 b&w illustrations
Publisher:McGill-Queen's University Press
Publication Date:30/11/2018
Category:
ISBN:9780773554962