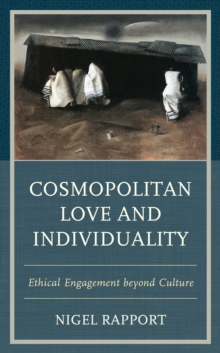 Cosmopolitan Love and Individuality : Ethical Engagement beyond Culture
Hardback
Description
Love 'discovers the reality' of individual human beings, wrote Iris Murdoch; love 'deifies' the person, wrote Ralph Waldo Emerson.
This book proposes love as a kind of civic virtue: that 'loving recognition' might function as a universal form of ethical engagement and inclusion. 'Loving recognition' is proposed as a civil practice that enshrines the individuality of human identity, overcoming the labels and classes of ethnicity, nationality, religiosity and social status. A particular understanding of love is suggested. Love as civic virtue is described as a complex comprising emotional attraction to a human being, together with discernment of the individual specificity of that human being, and also respect for that specificity: in a 'loving' engagement, the individuality of the other person is 'let be', given the space to subsist and encouraged to fulfil itself. Who is this 'beloved' other human being? It is Anyone. Loving recognition is universalizing. It not only insists on a human species-wide commonality that supervenes upon the ways in which we habitually classify the world according to invented categories (such as people's supposed belonging to national or ethnic or religious or economic or cultural groups and classes), it also insists on recognizing Anyone, the globally common individual human being, and including Anyone within a universalizing loving practice. This book places its faith in love because of the motivating force that love delivers.
Love's emotional engagement is such as to individuate the beloved: in themselves, as themselves and for themselves.
The force of love overcomes the habit of seeing the world through a society's and a culture's conventional classificatory lens.
Love delivers a kind of epiphany: a moment of vision such that the other human being does not appear as representative of a social category or class but is rightfully appreciated as being in possession of a unique and precious individual life.
Information
Format: Hardback
Pages: 274 pages, 6 Illustrations, black and white
Publisher: Lexington Books
Publication Date: 23/11/2018
Category: Philosophy
ISBN: 9781498589024