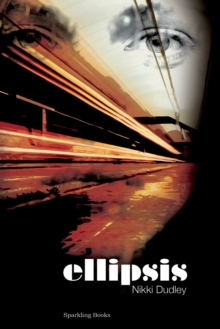 Ellipsis
Paperback / softback
Description
"It's a tale that will keep them wondering, gasping, thinking, smiling, grimacing, rereading.
What more can a reader ask for?"Spinetingler Magazine"I wouldn't have stopped reading if my house was on fire!" Cas Peace"Right on time," Daniel Mansen mouths to Alice as she pushes him to his death.
Haunted by these words, Alice becomes obsessed with discovering how a man she didn't know could predict her actions.
On the day of the funeral, Daniel's cousin, Thom, finds a piece of paper in Daniel's room detailing the exact time and place of his death. Ellipsis is a disturbing thriller stemming from what is left unsaid, what bounces around in the mind and evaporates when trying to remember.
Can there be a conclusion when no-one seems to know the truth?
Information
Format: Paperback / softback
Pages: 320 pages
Publisher: Sparkling Books Ltd
Publication Date: 17/09/2010
Category: Thriller / suspense
ISBN: 9781907230189
Also by Nikki Dudley