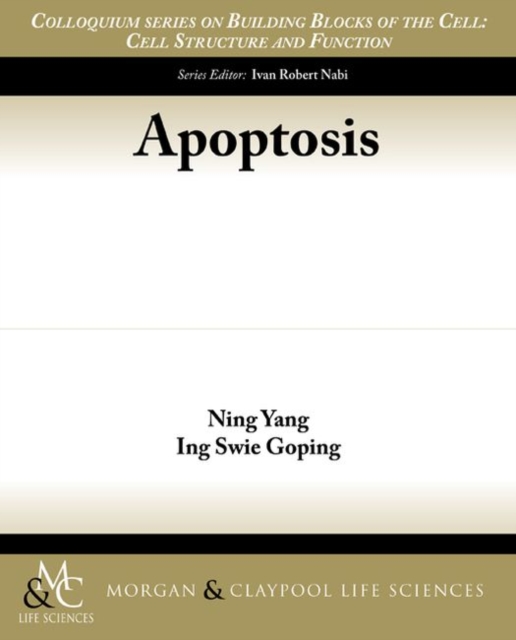 Apoptosis
Paperback / softback
Description
Multi-cellular organisms eliminate individual cells through a self-destruct process known as apoptosis.
Apoptosis is critical for proper development and maintenance of tissue homeostasis.
The importance of this process is highlighted by the fact that too much or too little apoptosis is the underlying cause of pathologies such as cancer, autoimmune diseases (e.g., lupus, arthritis), and neurodegenerative disorders (e.g., Parkinson's, Alzheimer's).
In the early days, apoptotic cells were identified strictly by cell morphology.
Now we know that biochemical signatures define a number of death programs, of which apoptosis is the most widely understood.
In this review, we discuss genetic insights gained from C. elegans, the importance of caspases, engulfment of apoptotic cells, apoptotic signals, the role of mitochondria, the Bcl-2 family, and the link between dysfunctional apoptosis and disease.
Within each topic, we highlight landmark studies that contributed to our current understanding of apoptosis.
All together, this research exemplifies tremendous scientific synergy between the disciplines of genetics, biochemistry, developmental cell biology, and structural biology.
Continued exploration into mechanisms that regulate apoptosis will undoubtedly lead to insights into disease processes with potential therapeutic strategies.
Information
Format:Paperback / softback
Pages:101 pages
Publisher:Morgan & Claypool Publishers
Publication Date:30/04/2013
Category:
ISBN:9781615045389
Information
Format:Paperback / softback
Pages:101 pages
Publisher:Morgan & Claypool Publishers
Publication Date:30/04/2013
Category:
ISBN:9781615045389
Also in the Colloquium Series on Building Blocks of the Cell: Cell Structure and Function series | View all