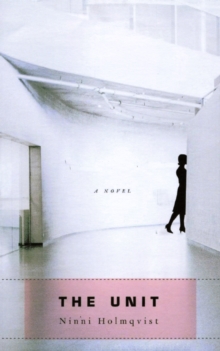 Description
IN PARADISE, NOBODY CAN HEAR YOU SCREAMOn her fiftieth birthday and now deemed economically worthless, Dorrit Weger is checked into the Second Reserve Bank Unit for biological material: a state-of-the-art facility where she will make new friends, enjoy generous recreational activities and live out her remaining days in comfort.
The price? Her body - harvested piece by piece for the `necessary' ones, until the day comes when she must make her Final Donation.
But Dorrit finds her days at the Unit peaceful and consoling: she no longer feels like an outsider, a single woman in a world of married couples with children.
Until she unexpectedly falls in love - and everything changes.
Information
Format: Paperback
Pages: 272 pages
Publisher: Oneworld Publications
Publication Date: 01/03/2010
ISBN: 9781851687442
Other Formats
Paperback from £7.45
EPUB from £9.59
Free Home Delivery
on all orders
Pick up orders
from local bookshops
Reviews
Showing 1 - 2 of 2 reviews.
Review by foolplustime
16/06/2015
It says a lot about my life at the moment that I read this thinking how nice it would be to go and live in a place like The Unit. Outdoors is overrated and I tire of this shopping and cooking malarky. Anyway. It's pretty good but where it failed for me was with regards to one of the characters actions - it doesn't make sense to me that they did as they did.
Review by SChant
27/08/2015
I had a few problems with this book. Yes, it had some interesting ideas about anindividual's value vs society's values, but the context just didn't work for me.I couldn't see a situation where western, comfortably off, middle-class people would meekly accept becoming lab-rats and organ doners for more "needed" members of society. It seems more likely that an organ-harvesting business would be hived off to the developing world where extremes of poverty might result in such desperate measures. Secondly, the protagonist was so passive I wanted to shake her. She's obviously had a full, active life but when the point comes where she's supposed to go off to the organ donors she submissively packs her bags and goes! Thirdly - the romance. I'm not fond of romance in the first place and when the love interest starts kissing her hand at pretty much the first meeting I squicked!Perhaps the book is meant as satire rather than straight SF dystopia but some of the commentsabout flirting and feminism make it seem as if it was written by the "PC gone mad" brigade.