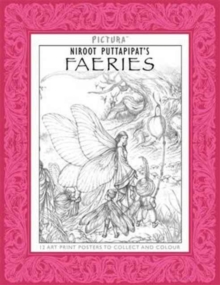 Pictura Prints: Faeries
Paperback / softback
Description
Pictura is a stunning range of black-and-white art to collect and colour for all ages.
This large poster book format includes 12 prints, which can be removed from the book, coloured in and displayed on your wall.
In this title, Niroot Puttapipat has created enchantingly beautiful woodland scenes filled with elves, sprites, faeries and other mythical creatures that are yours for the colouring.
Also by Niroot Puttapipat