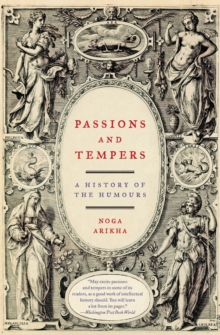 Passions and Tempers : A History of the Humours
Paperback / softback
Description
Physicians in ancient Greece believed four humours flowed within the human body-blood, phlegm, black bile, and choler-determining a person's health, mood, and character.
Not until the seventeenth century would a more complex view of the anatomy begin to emerge.
But by then humoural theory had already become deeply ingrained in Western language and thought-and endures to this day in surprising ways. Interweaving the histories of medicine, science, psychology, and philosophy, Passions and Tempers explores the uncanny persistence of these variable, invisible fluids.
It will change how we view our physical, mental, and emotional selves.
Information
Format: Paperback / softback
Pages: 400 pages
Publisher: HarperCollins Publishers Inc
Publication Date: 12/11/2008
Category: Physiology
ISBN: 9780060731175
Free Home Delivery
on all orders
Pick up orders
from local bookshops