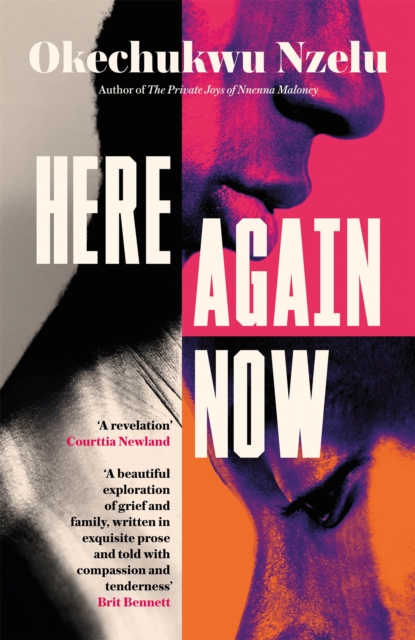 Here Again Now : 'Written in exquisite prose and told with compassion and tenderness' Brit Bennett, author of The Vanishing Half
Hardback
Description
'A beautiful exploration of grief and family, written in exquisite prose and told with compassion and tenderness.' Brit Bennett, author of The Vanishing Half'Tender and honest, pulsing with love.
Nzelu is the future of Black British writing.' Derek Owusu, author of That Reminds MeFrom award-winning author Okechukwu Nzelu comes a spellbinding literary novel that asks, how do you move forward when the past keeps pulling you back?Achike Okoro feels like his life is coming together at last.
His top-floor flat in Peckham is as close to home as he can imagine and after years of hard work, he's about to get his break as an actor.
He's even persuaded his father, Chibuike, to move in with him, grateful to offer the man who raised him as a single parent a home of his own.
Between filming trips, Achike is snatching a few days in London with Ekene, his best friend of twenty years, the person who makes him feel whole.
Achike can put the terrible things that happened behind him at last; everything is going to be alright.
Maybe even better. But after a magical night, when Achike and Ekene come within a hair's breadth of admitting their feelings for each other, a devastating event rips all three men apart.
In the aftermath, it is Ekene and Chibuike who must try to rebuild. And although they have never truly understood each other, grief may bring them both the peace and happiness they've been searching for...
A heartbreaking and immensely uplifting novel about lovers, fathers and sons.
The perfect gift this Christmas for fans of The Vanishing Half, Shuggie Bain or Moonlight.
Readers will adore this this incredibly moving book that shows the power of family - both the one into which we are born and those we choose for ourselves. What readers are saying about Here Again Now:'A deeply intimate novel.
Nzelu's incisive style probes beneath his characters' layers to expose vulnerability, joy, and love...
Here Again Now is a revelation.' Courttia Newland'I loved these heartbreaking characters, their flaws were never glossed over in Nzelu's work, and their humanity shines out all the brighter for that.
I cannot recommend this novel enough.' Paterson Joseph'Okechukwu Nzelu is truly coming into his power as a novelist.
It's a beautiful and memorable book. Watch him soar.' Niven Govinden'WOW, Nzelu is a BEAUTIFUL writer.
A truly stunning love story. Heavy themes captured with grace and lightness. Tender, erotic, a total pleasure to read. Pre-order and be smug when it wins all the awards.' Daisy Buchanan'His most assured, daring work.
Telling a riveting and heartbreaking tale... A gloriously moving book which willsurely collect every award going.' Harper's Bazaar'A novel of great tenderness and understanding.
Nzelu's words feel both wise and fresh on the page.' Elizabeth Day 'An elegiac take on the unpredictabilities of the heart and a love that survives loss.' Paul Mendez'A book so beautiful, it makes your heart ache on every page.
Utterly brilliant, I loved it.' Julie Owen Moylan'One to watch next year.' Stylist'A powerful and heartbreaking novel; Okechukwu Nzelu is a vital voice.' Andrew McMillan'Nzelu confirms his place as one of the most exciting and versatile writers of his generation.' Angela Chadwick'A transgenerational story of grief as tender, potent and nimble as love.' Kit Fan
Information
Format:Hardback
Pages:304 pages
Publisher:Dialogue
Publication Date:10/03/2022
Category:
ISBN:9780349701066
Other Formats
Paperback / softback from £9.99
EPUB from £2.99
Information
Format:Hardback
Pages:304 pages
Publisher:Dialogue
Publication Date:10/03/2022
Category:
ISBN:9780349701066