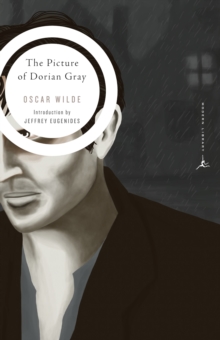 The Picture of Dorian Grey
Paperback
Information
Format: Paperback
Pages: 272 pages
Publisher: Random House USA Inc
Publication Date: 01/08/1998
Category: Classic fiction (pre c 1945)
ISBN: 9780375751516
Other Formats
Paperback from £7.59
CD-Audio from £11.79
Free Home Delivery
on all orders
Pick up orders
from local bookshops
Reviews
Showing 1 - 5 of 38 reviews.
Previous | Next
Review by Ashleysailvt
16/06/2015
I NEVER get tired of reading this book. It's a frightening dive into the world of self-loathing which drives a person to evil. An incredible story by Oscar Wilde, it's for sure to be enjoyed for years and years to come!
Review by devilwrites
16/06/2015
The Picture of Dorian Gray is a book I've wanted to read for a while. No particular reason, other than I knew it was a classic and other people seemed to sing its praises. And there is quite a bit to sing about, and some to yawn about.In the introduction by Jeffrey Eugenides, it's mentioned that the most colorful character of the book is not Dorian, but rather his friend (and I say, devil-in-disguise) Lord Henry Wotton. This is the character that picks apart his current society, and does so with pure devilish charm. The conservatives of the book love him, and some love to hate him, but Wotton is always a source of entertainment, as well as interesting insight. It is his character that seeds destruction in Dorian's character.Dorian, it should be noted, is one of the few characters I've read that've expressed a huge range of human existence. There's the pure innocence of soul (and we see this when he's seventeen) to the pure wallowing in sin. We see him guilty, repentant, mad, hopelessly in love, and so much more. And what makes Dorian interesting--though not on the same level as Wotton--is the correlation between his life and the aging of his portrait. It is a fabulous symbol, one that sparks my imagination and ties the end together so well that I sat there for a moment marveling its genius. And I mean that: the end is perfect. I'm not going to spoil anything for anyone, save that few books tie together the symbol and character and theme so well together. And what is the theme? I venture that at least one of them is that if a tiger can change his stripes, they'll change for the worse, and he can't change them back. Truly, once innocence is lost, it can't be recaptured and made whole again. We can see it in others, experience it vicariously, but we can't get it back.It's been said that Dorian Gray is one of the forerunners of modern horror (and those of you familiar with the genre, please feel free to elaborate or disagree in the comments, because we all know I'm somewhat clueless): if it's so, then it's definitely of the psychological kind. We see the making of a monster; we see the destruction of innocence; we see the tarnishing of soul. And that, really, is fascinating, especially as society often wonders how a man (or woman) can come to a state of mind where nothing is sacred, not even human life? The Picture of Dorian Gray is one answer; I'm sure there are many other books with others. The book has a Faustian theme as well, and one could easily make fun comparisons and analytical discussion over the various themes and similarities to those found in Doctor Faustus. Well, I could, and I haven't even read Doctor Faustus yet! But it's on the bookshelf: I'll get around to it eventually.For those of you interested in reading, take note: there are some low spots, and unless you have a keen interest in said low-spots, they'll probably bore you. That's fine: skim through, get what you can, and enjoy the meatier parts: especially those with Lord Henry Wotton, because there's much to be considered in his tirades. And the end: oh, the ending. It's on the list of my favorite endings ever, and that's a very short list.
Review by JohnMunsch
16/06/2015
The idea behind the book is a good one but it definitely takes backseat to dialog. Probably read more for that the any pretentions it might have at philosophy about how incredibly shallow we can be.
Review by book_reader
16/06/2015
Oscar Wilde is arguably the most often quoted author. Today I realized why. I read The Picture of Dorian Gray and found marking almost every line of the book as a good quotation.This was my first Wilde book and I loved every word it. The book was so engaging, I finished it little more than a day. That's a record of sorts, because I am not a fast reader.The plot is very interesting. It is about, as the title says, the picture of Dorian Gray. There are very only two main characters (three, if you consider the painter) and the story is fast paced and has quite a few twists. The book is so small, you wish it could go on for some more time.The language is the first thing that gets you. The long, flowery sentences, words that are rarely used in today's books, the poetic lines, the rare comparisons - reading this book is liking sailing in a lake on a moonlit night.Wilde understands human psychology in and out. The whole book is about human mind, its actions and influences. Lord Henry's words and thoughts are if he is dissecting a human mind. His opinions, some of which I disagree with, make you close the book for a while and think about them. The book is peppered with the author's commentary on human nature and it reminded me of Maugham.The book has a strong subtext. The interpretation can be varied, but one will understand that it's not just a fairy tale that is told and forgotten. The book will remain with the readers long after reading it. I strongly recommend this to everyone.Some quotes from the book which I liked: Conscience and cowardice are really the same things, Basil. Conscience is the trade-name of the firm. That is all. People are very fond of giving away what they need most themselves. It is what I call the depth of generosity. As for omens, there is no such thing as an omen. Destiny does not send us heralds. She is too wise or too cruel for that. … one can survive everything nowadays except death.Spoilers follow: Please do not read the next paragraph if you haven't read or intend to read the book.The transformation of Dorian Gray from an adorable lad to a loathsome devil is so well achieved. Never does the reader 'feel' that it is sudden or unexpected. His obsession with youth and his actions resulting out of that seem justified. Lord Henry's character is a mystery to me. He influences Gray in a negative way and he knows it. His motive is not clear to me. I attribute his actions to his jealousy of Gray's youth and beauty. All my sympathies go to the painter - he pays a price for something that is not his fault.
Review by Dissidence
16/06/2015
This book is a complex and dark look into the issues of eternal youth and beauty, moral corruption without consequences and the influence others can have over our lives. I admit I became acquainted with the character of Dorian Gray through the film the League of Extraordinary Gentlemen, and so I expected to come across the sophisticated womanising rogue portrayed in the film, which isn't what Dorian in the book starts out like at all.It is a fascinating tale, and the supernatural element of the portrait, and the secrecy with which it is kept by Dorian, makes you want to read more about him, his picture and his fate. It is interesting to read about Dorian's transformation from young innocent to experienced and corrupted soul. It also shows how easily we can all be led astray...much easier when by an articulate and intelligent man with a melodious voice and a way with words!I did enjoy the fanciful and melodramatic language used by the characters at first - it makes subjects that might be tedious otherwise rather interesting. I do however think that it was overdone, especially when used in page long monologues by Lord Henry on his backward theories of morality and life. It made my attention wander and after a while it gave me a dull headache! Also, the monotonous explanation of Dorian's interests and life pursuits, amongst other things, made reading slow and arduous.I did enjoy the ending, and I was happy it ended that way, but somehow I wanted to get more from the ending and from the whole book, in fact, than I got. I half-wish I could have enjoyed it more as it has all the elements of intrigue and suspense that a tale should have.
Also in the Modern Library series | View all