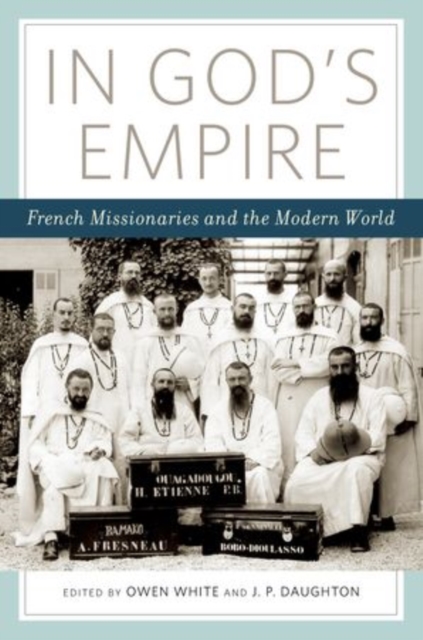 In God's Empire : French Missionaries in the Modern World
Hardback
Description
A collection of thirteen essays by leading scholars in the field, In God's Empire examines the complex ways in which the spread of Christianity by French men and women shaped local communities, French national prowess, and global politics in the two centuries following the French Revolution.
More than a story of religious proselytism, missionary activity was an essential feature of French contact and interaction with local populations.
In many parts of the world, missionaries were the first French men and women to work and live among indigenous societies.
For all the celebration of France's secular "civilizing mission," it was more often than not religious workers who actually fulfilled the daily tasks of running schools, hospitals, and orphanages.
While their work was often tied to small villages, missionaries' interactions had geopolitical implications.
Focusing on many regions--from the Ottoman Empire and the United States to Indochina and the Pacific Ocean--this book explores how France used missionaries' long connections with local communities as a means of political influence and justification for colonial expansion.
In God's Empire offers readers both an overview of the major historical dimensions of the French evangelical enterprise, as well as an introduction to the theoretical and methodological challenges of placing French missionary work within the context of European, colonial, and religious history.
Information
Format:Hardback
Pages:336 pages, 12 hts
Publisher:Oxford University Press Inc
Publication Date:27/09/2012
Category:
ISBN:9780195396447
Information
Format:Hardback
Pages:336 pages, 12 hts
Publisher:Oxford University Press Inc
Publication Date:27/09/2012
Category:
ISBN:9780195396447