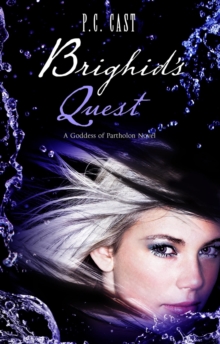 Brighid's Quest
Paperback / softback
Description
When she searched out prey for her Clan, Brighid scented more than the air.
She breathed in the spiritual essence, the dark trail left by evil and lies... When she leaves her ultra-strict family, Brighid also strays from her pre-ordained life.
Born to be the Chief Shaman and ruler of a herd of centaurs would be tough for any girl - and Brighid wants out. Joining Clan MacCallan as a Huntress and helping broken-hearted Cuchulainn on his mission seems much simpler - if befriending bat-winged creatures and helping them gain acceptance in society can ever be described as simple. As Brighid uncovers more about her heritage (and her true feelings for a certain someone), she realises her powers cannot lie dormant forever. And that she can not escape her destiny.
Information
Format: Paperback / softback
Pages: 512 pages
Publisher: Mira Books
Publication Date: 15/01/2010
Category: Fantasy
ISBN: 9780778303770
Other Formats
eAudiobook MP3 from £20.96