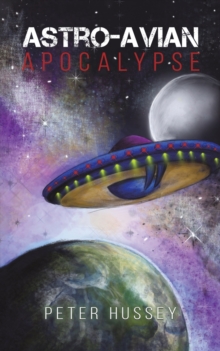 ASTROAVIAN APOCALYPSE
Paperback
Description
Probably as soon as our great ancestors could put faces on their fears and notice the patterns of decay, destruction, and death throughout nature, they cobbled together tales of woe.
Prophets had foretold various doomsday scenarios--all the extent of some gods righteous wrath.
As it turned out, doomsday fell on a Saturday, 27th of June, 2076 AD, when two immense saucers blinked into existence over Earths polar caps and began a reign of unimaginable destruction.
All attempts to communicate were futile, as were any efforts to thwart them while they continued their devastation, unabated.Were these two colossal discs the devices of Gods
Information
Format: Paperback
Pages: 182 pages
Publisher: AUSTIN MACAULEY PUBLISHERS USA
Publication Date: 31/07/2019
ISBN: 9781641829533
Free Home Delivery
on all orders
Pick up orders
from local bookshops
Also by PETER HUSSEY