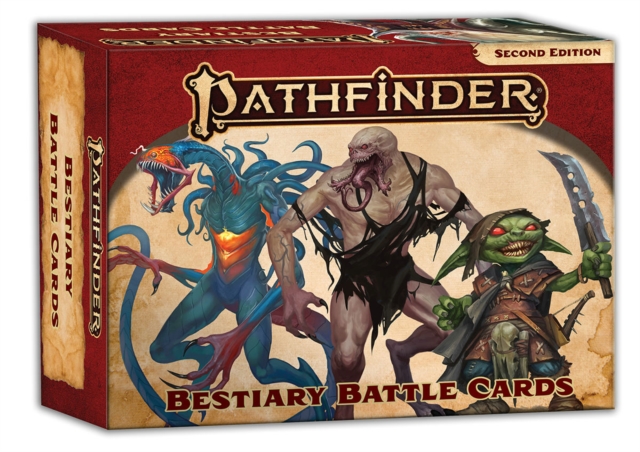 Pathfinder Bestiary Battle Cards (P2)
Game
Description
Keep the creatures of the Pathfinder Bestiary close at hand with this box-bursting collection of 450 reference cards featuring every monster from the core Pathfinder monster reference!
Each 5 x 8 card is printed on sturdy cardstock and features a beautiful, full‑color image of a Bestiary monster on one side, while the other side provides that monster's statistics for quick and easy reference.
With each encounter, show the players what their characters are facing while keeping the monster's abilities at the ready, and watch your games come alive!
Information
Format:Game
Pages:450 pages
Publisher:Paizo Publishing, LLC
Publication Date:10/03/2020
Category:
ISBN:9781640782129
Information
Format:Game
Pages:450 pages
Publisher:Paizo Publishing, LLC
Publication Date:10/03/2020
Category:
ISBN:9781640782129