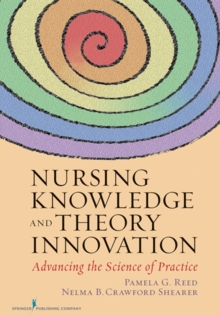 Nursing Knowledge and Theory Innovation : Advancing the Science of Practice
Paperback / softback
Description
This is an excellent addition to the nursing theory literature and one that focuses on the needs of the new DNP role and knowledge development.
As the preface states, it encourages the development of 'theory for practice in practice, ' and could help to close the divide that exists between theorists/researchers/academics and practice.Score: 97, 5 stars--Doody's The current paradigm of nursing knowledge suggests theory is developed outside of practice, then handed down to the practitioner to practice.
This unique text is for students and faculty at the DNP level to engage in developing nursing theory in order to directly guide and improve practice.
The content in this book provides strategies for scholarly practice as well as theories for students to develop or modify to fit into their own practice. This book guides students in learning to think in a new way about nursing theory development as it relates to nursing practice.
This book provides graduate nursing students with a guide for practice, presents new perspectives and insights that may arise from frustrating clinical problems, and gives students the opportunity to rethink and reformulate existing theory.
Key Features: Provides teachers and nursing students with information about the development and use of theory to improve nursing practice Includes glossary of key terms for reference Presents discussion questions and activities to stimulate thinking Identifies reflection points in selected chapters to help students assimilate the content and relate it to their own work
Information
Format: Paperback / softback
Pages: 200 pages
Publisher: Springer Publishing Co Inc
Publication Date: 15/03/2011
Category: Nursing research & theory
ISBN: 9780826118929
Also by Pamela Reed