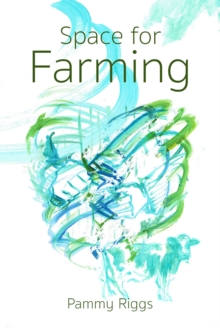 Space for Farming
Paperback / softback
Description
This book will surprise many with its diverse content.
It skips from the love of a calf, through deep sentiment and into the atomic world as easily as the author allows herself to be charged with idea after idea.
The analogies come thick and fast, some weirdly unusual but there to a very firm end, or sometimes to turn the story on a penny.
There is common sense weaved in amongst the most unusual of happenings and if you will let your imagination fly like the pages of this book invite them, your landscape will expand beyond anything you have already experienced.
Deep philosophy couched in everyday activities pull this heartbreaking beginning towards a suitable final scene of potential reconciliation for our times. These are huge themes, laid alongside sentiment that drives its way into the heart, plunging the reader into a world few understand.
Farming. Farming is under siege, food misunderstood and mistakenly offered as loss leader for fancy goods unnecessary for man's survival on this planet.
That is what is ultimately at stake here.
Information
Format: Paperback / softback
Pages: 258 pages
Publisher: Pammy Riggs Publishing
Publication Date: 02/06/2020
Category: Agriculture & farming
ISBN: 9781916387607