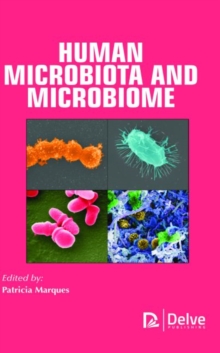 Human Microbiota and Microbiome
Hardback
Description
After the Human Genome Project was concluded, it was discovered that our genome is much smaller than expected (overall human genome is ~3.08?Gb), which led scientists to think that this has to do with the symbiotic relationships between Humans and the microorganisms inhabiting in the different human organs and tissues (which would lead to a 10 fold increase in the "Human genome" size).
These observations started the beginning of the Human Microbiota studies, the study of bacteria, viruses, parasites and fungi that inhabit in the human body. Development of new generation sequencing techniques, lead to the study of the Human Microbiome, study of the genome of the microorganisms that live in the human body. The term Microbiota was first defined by Lederberg and McCray, as an ""ecological community of commensal, symbiotic and pathogenic microorganisms found in and on all multicellular organisms studied to date from plants to animals.
A microbiota includes bacteria, archaea, protists, fungi and viruses.
Microbiota have been found to be crucial for immunologic, hormonal and metabolic homeostasis of their host. The term Microbiome refers to the entire habitat, including the microorganisms (bacteria, archaea, lower and higher eukaryotes and viruses), their genomes (i.e., genes), and the surrounding environmental conditions. This book starts with an introduction and description of the Human Microbiome Project, an ongoing effort to understand the Human Microbiome.
The next sections look into the microbiota and microbiome of specific body fluids (saliva, Section 1), and tissues (oral and nasopharyngeal sites, lungs, skin, gastrointestinal tract, vagina and others, Sections 2 to 8). Sections 9 and 10 are dedicated to in vitro and in vivo models for the study of the Human Microbiota and Microbiome.
Section 11 is dedicated to the study of the metabolome.
Information
Format: Hardback
Pages: 275 pages
Publisher: Arcler Education Inc
Publication Date: 01/11/2017
Category: Medical microbiology & virology
ISBN: 9781773611730
Free Home Delivery
on all orders
Pick up orders
from local bookshops