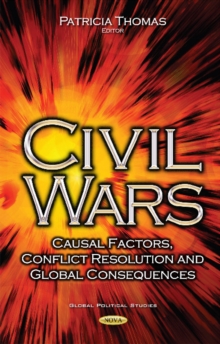 Civil Wars : Casual Factors, Conflict Resolution & Global Consequences
Hardback
Description
This book discusses research on civil wars. Chapter One focuses on conceptual and methodological grounding of the synergetic approach to mental immunity and mental security, describes their structural and functional features on the clinical model of the acquired mental immunodeficiency syndrome, and accentuates strategies of new resources provisions to ensure national security in today's crisis-ridden reality.
Chapter Two contributes to the discussion about the legal status of former slaves in the Post-Emancipation United States, analyzing the decades that followed the end of the Civil War, the release of the slaves and the thirteenth, fourth and fifth Amendments to the Constitution.
Chapter Three reviews the case of Madagascar under the 3rd Republic.
Free Home Delivery
on all orders
Pick up orders
from local bookshops