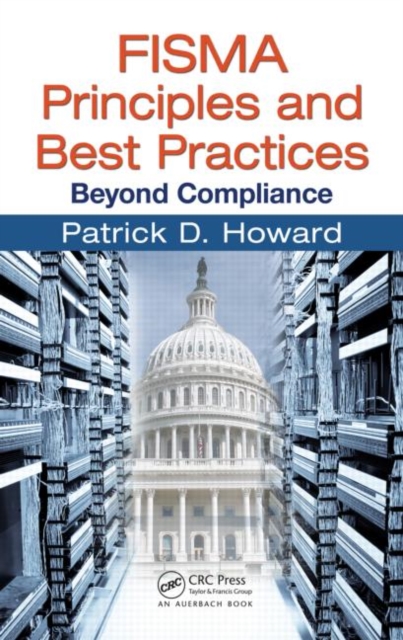 FISMA Principles and Best Practices : Beyond Compliance
Description
While many agencies struggle to comply with Federal Information Security Management Act (FISMA) regulations, those that have embraced its requirements have found that their comprehensive and flexible nature provides a sound security risk management framework for the implementation of essential system security controls.
Detailing a proven approach for establishing and implementing a comprehensive information security program, FISMA Principles and Best Practices: Beyond Compliance integrates compliance review, technical monitoring, and remediation efforts to explain how to achieve and maintain compliance with FISMA requirements. Based on the author's experience developing, implementing, and maintaining enterprise FISMA-based information technology security programs at three major federal agencies, including the U.S.
Department of Housing and Urban Development, the book gives you workable solutions for establishing and operating an effective security compliance program.
It delineates the processes, practices, and principles involved in managing the complexities of FISMA compliance.
Describing how FISMA can be used to form the basis for an enterprise security risk management program, the book: Provides a comprehensive analysis of FISMA requirementsHighlights the primary considerations for establishing an effective security compliance programIllustrates successful implementation of FISMA requirements with numerous case studies Clarifying exactly what it takes to gain and maintain FISMA compliance, Pat Howard, CISO of the Nuclear Regulatory Commission, provides detailed guidelines so you can design and staff a compliance capability, build organizational relationships, gain management support, and integrate compliance into the system development life cycle.
While there is no such thing as absolute protection, this up-to-date resource reflects th
Information
Format:
Pages:346 pages, 2 Illustrations, black and white
Publisher:Taylor & Francis Ltd
Publication Date:29/03/2011
Category:
ISBN:9781420078299
Information
Format:
Pages:346 pages, 2 Illustrations, black and white
Publisher:Taylor & Francis Ltd
Publication Date:29/03/2011
Category:
ISBN:9781420078299