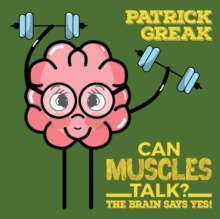 Can Muscles Talk? The Brain Says Yes!
Paperback / softback
Description
Believe it or not, your brain has greater intelligence than the smartest SMARTPHONE!
The best iPhone youve ever used does not even come close to being able to perform the many functions of the nervous system and how it interacts with muscles.
The motor control centers of your body contain SECRETS which help you move.
This book is an adventurous journey for children delving into how muscles work with the brain to create movement.
The purpose of this book is to educate children ages 7 and up to foster the desire to know how exercise is good for them by writing directly to them.
Parents, educators, youth fitness professionals, and coaches can also glean wisdom from this book on how to apply these directions into specific conditioning programs that are safe and effective.
Exercise can impart tremendous character qualities including healthy social skills, self-esteem + confidence, body and mind discipline, respect for elders, and the value of honest/hard work-ethic.
Movement patterns and training techniques for 5 different sports are examined.
Photos and drawings are strategically interspersed to give visual aids and explain what certain concepts mean.
Also included is a definitions and deliberations section where children can learn new fitness terms and have questions posed to them designed to enumerate critical thinking skills in the discipline of kinesiology.
Information
Format: Paperback / softback
Pages: 210 pages, 40 Illustrations; Illustrations, black and white
Publisher: Primedia E-launch LLC
Publication Date: 31/01/2019
Category: Sporting
ISBN: 9781642557701
Free Home Delivery
on all orders
Pick up orders
from local bookshops