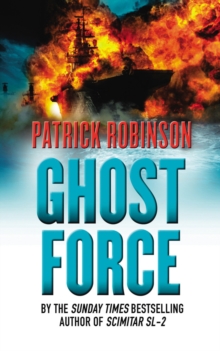 Description
Tensions between Siberia and Moscow are running high, but the sudden disappearance of leading top-tier Siberian politicians and oil executives sparks open outrage in the vast lands east of the Ural.
Terrified that Siberia will sever their ties and deprive Russia of its most important oil source, Moscow turns to a new supplier in the South Atlantic: the Falkland Islands.
In an undercover mission, they persuade Argentina to invade the islands again.
In return for oil rights, Moscow's hunter-killer submarine, Viper 157, will take out the British aircraft carrier arriving to recapture the islands, leaving Argentina free to claim the 'malvinas.' The United States are furious at this act of international piracy - and the fact that their largest oil giant owns the very same oil rights.
Under the stern eye of Admiral Morgan, the navy SEALs bring in the legendary Commander Rick Hunter.
Their mission is to hammer Argentina's military and free the Falklands.
For the fabled Hunter, the assignment has struck close to home.
His English brother-in-law and an SAS special forces team are trapped on East Falkland, on the run from an Argentine shoot-to-kill man-hunt, out of contact...
Information
Format: Paperback
Pages: 576 pages
Publisher: Cornerstone
Publication Date: 31/03/2007
Category: Thriller / suspense
ISBN: 9780099474357
Free Home Delivery
on all orders
Pick up orders
from local bookshops
Reviews
Showing 1 - 2 of 2 reviews.
Review by GirlFromIpanema
16/06/2015
*scratches head*I am not sure this was worth my time. A while ago I read "Nimitz Class" which I found good, but this was not up to that standard.You get the usual crash, bang, wallop and the premise is an interesting one, but Mr. Robinson fails to make it really fly. Even the main characters do not really develop a life of their own --nice to know *where* they are at any given point in the story, but what about *how* they are? Dialogue was often clichéd, and even I as someone that knows next to nothing about the military doubted the dialogue in some places. Plus a few gaffes that could have been found by an alert editor (blood-poisoning within an hour or so? Ooops.)A very interesting premise, but poorly executed...
Review by nigelbarker
16/06/2015
This was a blooming good read. Jumps about a bit, so you need to keep focused, but well worth the effort.