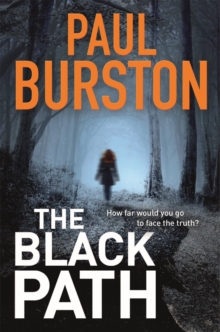 The Black Path
Paperback / softback
Description
'An intense, tightly calibrated thriller' - The Huffington PostA dark tale of love and lies, obsession and betrayal, The Black Path will appeal to fans of 'domestic noir' and anyone who's ever wondered about the secrets people keep. How well do you really know those closest to you?Helen has been holding out for a hero all her life. Her father was a hero - but he was murdered when she was ten. Her husband is a hero - but he's thousands of miles away, fighting a war people say will never be won. Sometimes Helen wonders if Owen isn't the only one living in a war zone.
She feels the violence all around her. She reads about it in the papers. It feeds her dreams and fills her days with a sense of dread.
Try as she might, she can't escape the feeling that something terrible is about to happen. Then one night on the troubled streets of her home town, Helen is rescued from a fight by a woman who will change her life forever.
Sian is everything Helen isn't - confident, glamorous, fearless.
But there's something else about her - a connection that cements their friendship and makes Helen question everything she's ever known. And when her husband returns home, altered in a way she can't understand, she is forced to draw on an inner strength she never knew she had. As bitter truths are uncovered, Helen must finally face her fears and the one place which has haunted her since childhood - the Black Path. LONGLISTED FOR THE GUARDIAN'S 'NOT THE BOOKER PRIZE'
Information
Format:Paperback / softback
Pages:384 pages
Publisher:Headline Publishing Group
Publication Date:15/09/2016
Category:
ISBN:9781786150455