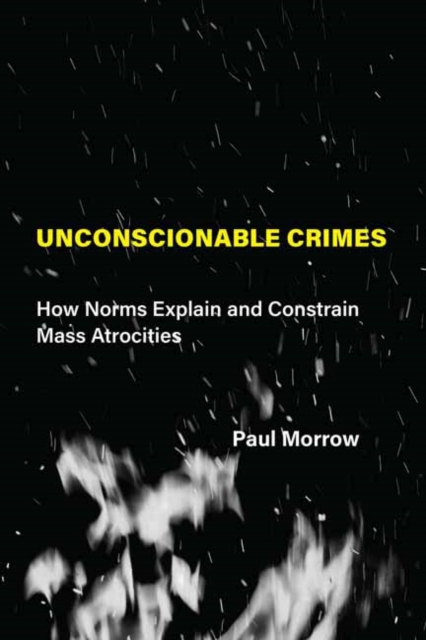 Unconscionable Crimes
Hardback
Description
How can we explain-and prevent-such large-scale atrocities as the Holocaust?
In Unconscionable Crimes, Paul Morrow presents the first general theory of the influence of norms on genocide and mass atrocity.
After offering a clear overview of norms and norm transformation, rooted in recent work in moral and political philosophy, Morrow examines numerous twentieth-century cases of mass atrocity, drawing on documentary and testimonial sources to illustrate the influence of norms before, during, and after such crimes. Morrow considers such key explanatory pathways as the erosion of moral norms through brutalization and demoralization, the exploitation of legal norms to legitimize persecution and deny violence, and the enduring influence of gender-based social norms on targets and perpetrators of atrocities.
Key constraints on atrocities would include the revision of moral norms that have traditionally guided the conduct of soldiers and humanitarian aid workers, the strengthening of legal prohibitions on large-scale crimes through statutory and institutional reform, and the elimination of social norms prescribing silence about personal experience of atrocities.
Throughout, Morrow emphasizes the differences among moral, legal, and social norms, which stand in different relations to real or perceived social practices, and exhibit different patterns of creation, modification, and elimination.
Ultimately, he argues, norms of each kind are integral to the explanation and the prevention of mass atrocities.
Information
Format:Hardback
Pages:272 pages
Publisher:MIT Press Ltd
Publication Date:22/09/2020
Category:
ISBN:9780262044622
Information
Format:Hardback
Pages:272 pages
Publisher:MIT Press Ltd
Publication Date:22/09/2020
Category:
ISBN:9780262044622