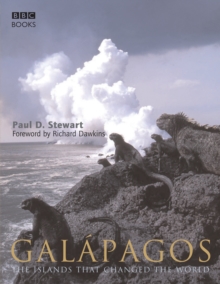 Description
The Galapagos archipelago is made up of thirteen main islands and more than sixty other islets, rocks and reefs, scattered over four hundred kilometres of open ocean.
Sitting at a confluence of four major ocean currents, the islands are actually the summits of vast undersea volcanoes, and are steadily on the march.
How has such an odd assortment of life managed to find a footing in this unruly world?
Micro-climates and altitude have combined to form discrete environmental zones: perfect habitats for the islands diverse fauna marine iguanas, petrels, blue-footed boobies and giant tortoises being but a famous few.
Galapagos is a rare insight into an incredible landscape, a natural laboratory and an exquisite evolutionary habitat that Darwin described as a 'world within itself'.
Both fragile and furious, the Galapagos is unlike any other place on earth.
Free Home Delivery
on all orders
Pick up orders
from local bookshops
Reviews
Showing 1 - 1 of 1 reviews.
Review by psiloiordinary
16/06/2015
A quality production. Words and pictures would hold up on their own but together we get an eye popping glimpse into these famous islands and the wildlife that has played a role in perhaps the single best idea anyone ever had.In particular I appreciated the discussion of bio-geography which was one of the key bits of evidence that Darwin had spotted and covered in "The Origin" but which is so often glossed over nowadays.A great read in it's own sake, but the book also contains a gazetteer and guide to visits to the islands, so if you are planning such a trip, then this book will help you get the most out of such an adventure.Go read it.