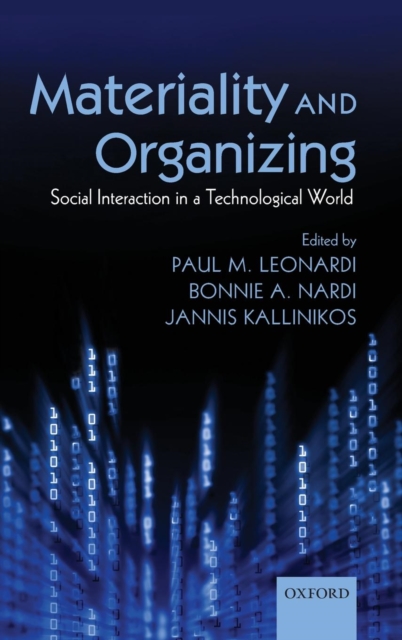 Materiality and Organizing : Social Interaction in a Technological World
Hardback
Description
Ask a person on the street whether new technologies bring about important social change and you are likely to hear a resounding "yes." But the answer is less definitive amongst academics who study technology and social practice.
Scholarly writing has been heavily influenced by the ideology of technological determinism - the belief that some types or technologically driven social changes are inevitable and cannot be stopped.
Rather than argue for or against notions of determinism, the authors in this book ask how the materiality (the arrangement of physical, digital, or rhetorical materials into particular forms that endure across differences in place and time) of technologies, ranging from computer-simulation tools and social media, to ranking devices and rumours, is actually implicated in the process of formal and informal organizing.
The book builds a new theoretical framework to consider the important socio-technical changes confronting people's everyday experiences in and outside of work.
Leading scholars in the field contribute original chapters examining the complex interactions between technology and the social, between artefact and humans.
The discussion spans multiple disciplines, including management, information systems, informatics, communication, sociology, and the history of technology, and opens up a new area of research regarding the relationship between materiality and organizing.
Information
Format:Hardback
Pages:384 pages
Publisher:Oxford University Press
Publication Date:22/11/2012
Category:
ISBN:9780199664054
Information
Format:Hardback
Pages:384 pages
Publisher:Oxford University Press
Publication Date:22/11/2012
Category:
ISBN:9780199664054