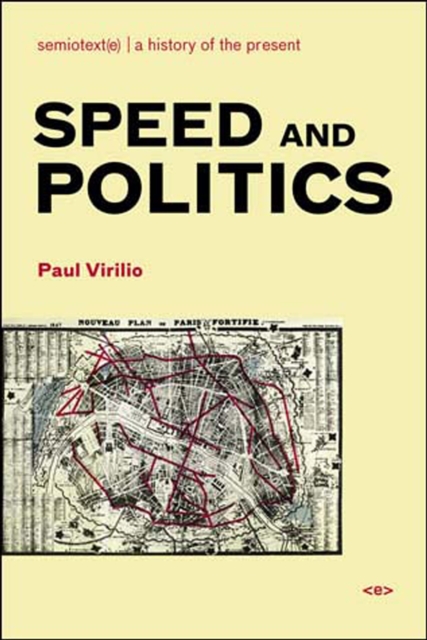 Speed and Politics
Paperback / softback
Description
With this book Paul Virilio inaugurated the new science whose object of study is the "dromocratic" revolution. Speed and Politics (first published in France in 1977) is the matrix of Virilio's entire work.
Building on the works of Morand, Marinetti, and McLuhan, Virilio presents a vision more radically political than that of any of his French contemporaries: speed as the engine of destruction.
Speed and Politics presents a topological account of the entire history of humanity, honing in on the technological advances made possible through the militarization of society.
Paralleling Heidegger's account of technology, Virilio's vision sees speed-not class or wealth-as the primary force shaping civilization.
In this "technical vitalism," multiple projectiles-inert fortresses and bunkers, the "metabolic bodies" of soldiers, transport vessels, and now information and computer technology-are launched in a permanent assault on the world and on human nature.
Written at a lightning-fast pace, Virilio's landmark book is a split-second, overwhelming look at how humanity's motivity has shaped the way we function today, and what might come of it.
Information
Format:Paperback / softback
Pages:176 pages
Publisher:Autonomedia
Publication Date:13/10/2006
Category:
ISBN:9781584350408
Information
Format:Paperback / softback
Pages:176 pages
Publisher:Autonomedia
Publication Date:13/10/2006
Category:
ISBN:9781584350408