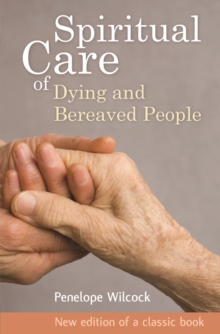 The Spiritual Care of Dying and Bereaved People
Paperback
Description
This book is about life, not death. When we are with people approaching death, we feel a sense of awe, the solemnity of a great and sacred moment approaching.
To accompany other people, along with their loved ones, up to the gate of death, is to enter holy ground; to stand in an awesome place where the wind of the Spirit blows, to encounter peace and grief, insight, intimacy and pain on a level not found in ordinary living.
An updated and expanded edition of a classic book, Spiritual Care of Dying and Bereaved People is a fresh, original, and honest look at death and bereavement, including the author's personal experiences.
Most of us don't realize how much we have to offer to those who are dying or bereaved.
This book encourages readers to grow in confidence as companions, looking honestly at the questions people ask, and offering a reflection on the kind of God those questions reveal.
This new edition also includes a practical section on how to plan a funeral.
Free Home Delivery
on all orders
Pick up orders
from local bookshops