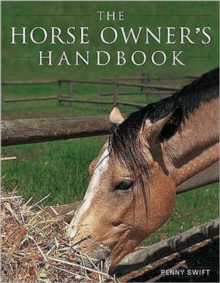 The Horse Owner's Handbook
Paperback / softback
Description
This definitive guide, written by a journalist with years of hands-on experience in horse-keeping, is for anyone who has ever dreamed of owning and stabling their own horse.
The no-nonsense approach encompasses the many responsibilities, challenges and financial implications facing the horse owner.
It may destroy some romantic notions about horse ownership, but the author also manages to convey the undeniable thrill of owning your own horse, of being able to stable, feed, groom, nurture and care for it in every aspect, and of course being able to ride it at will.Sensible and authoritative text and fact panels, supported by colour illustrations, detailed diagrams and specially commissioned step-by-step photography informs readers about how to purchase and care for the horse (or pony) best suited to their needs, pockets and available space.The text has been fully updated.
Information
Format: Paperback / softback
Pages: 128 pages, 165 colour photographs, 8 diagrams/illustrations
Publisher: IMM Lifestyle Books
Publication Date: 28/12/2007
Category: Horses & ponies
ISBN: 9781845379438