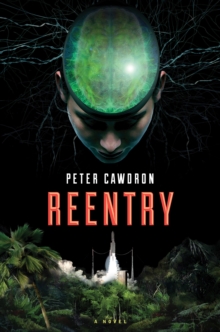 Description
The war is over, but the insurgency has just begun.
So while life on Mars may have been deadly, at least up there she knew who the enemy was.
Along with her, Liz has brought the remnants of the artificial intelligence that waged war on two planets.
Buried somewhere deep within the cold electronic circuits lies the last vestiges of her dead partner Jianyu.
Liz is torn, unsure whether he's somehow still alive in electronic form or just a ploy by an adversary that will go to any length to win.
Heartbroken and treated with suspicion, she finds herself caught up in the guerrilla war being waged on Earth, wondering if the AI threat is truly gone, or if it has only just begun.
Information
Format: Hardback
Pages: 304 pages
Publisher: Houghton Mifflin Harcourt Publishing Company
Publication Date: 18/06/2019
Category: Science fiction
ISBN: 9781328589910