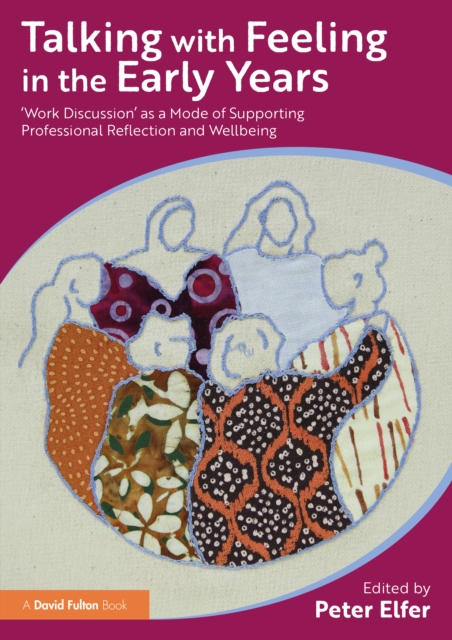 Talking with Feeling in the Early Years : 'Work Discussion' as a Model of Supporting Professional Reflection and Wellbeing
Description
Early years pedagogy is a deeply human, emotional activity as well as an intellectual and physical one.
Drawing on key research, this book explores how 'Work Discussion' can offer a safe space for practitioners to reflect on their daily experience including the feelings that accompany the work.
In facilitating honest and open conversations, it shows how sharing troubling dilemmas and experiences in a supportive environment can improve both the wellbeing of practitioners and the outcomes for children and their families.
This book explains the origins of Work Discussion, the results of a year-long evaluation of its impact in a large early years setting, and the accounts of five nursery leaders who have experienced using Work Discussion.
Concluding with practical advice on preparing to go forward for training in facilitating Work Discussion groups in early years settings, chapters cover: How to set up Work Discussion as a model of professional reflection Structuring conversations and responding to difficult incidents and experiences The benefits of Work Discussion for practitioners, children and families Detailed case studies of Work Discussion in action.
Written by leading experts and including reflective questions throughout, this will be valuable reading for early years practitioners as well as managers wanting to support their staff's mental health wellbeing.
Information
Format:
Pages:118 pages, 7 Tables, black and white
Publisher:Taylor & Francis Ltd
Publication Date:22/12/2023
Category:
ISBN:9781032393377
Information
Format:
Pages:118 pages, 7 Tables, black and white
Publisher:Taylor & Francis Ltd
Publication Date:22/12/2023
Category:
ISBN:9781032393377