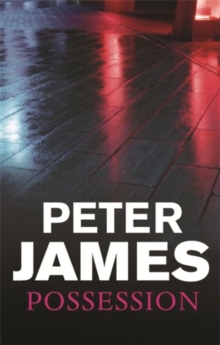 Description
A terrifying novel of a young man who is willing to defy even deathFabian Hightower has been killed in a car crash.
At least, that is what a policeman is asking Alex, his mother to believe.
But Alex knows she saw him that morning - at a time when he must have been dead.
When the funeral is over Alex tries hard to forget her bizarre experience.
But her mind seems to be playing strange tricks on her, turning her grief into horror.
When she turns to a medium her worst fears are realised.
Fabian has unfinished business and he is determined to come back.
But why? Whatever the answer, something terrifies the medium so much she refuses to return.
Alex longs to turn to others for support. But there is a secret about Fabian that only she knows - a secret she must never share.
Information
Format: Paperback
Pages: 304 pages
Publisher: Orion Publishing Co
Publication Date: 07/12/2000
Category: Horror & ghost stories
ISBN: 9780752837468
Other Formats
EPUB from £4.49
Paperback from £5.85
Free Home Delivery
on all orders
Pick up orders
from local bookshops
Reviews
Showing 1 - 1 of 1 reviews.
Review by AdonisGuilfoyle
16/06/2015
The author bio of this book states that Peter James' novels have been printed in 28 languages - but going on this particular story, translation probably wouldn't improve the content. There are so many problems here - flat, stock characters, clunky narrative, impossible plot devices (random men of the cloth popping round for a chat, and the ease of access to a high security prison like Broadmoor, to name but two!), and a horrendously cliched 'OR IS IT?' ending. A straightforward ghost story would have worked, with a rational twist to tie up the many loose ends - but as it stands, 'Possession' is a bit of a mess.My main problem with the book is that not one of the characters came across as believable or sympathetic. The 'Daily Express' saw fit to compare Peter James with Stephen King, but at least King realises that horror stories must be grounded in reality to work. Alex Hightower and her estranged husband David lead comfortable, middle-class lives, pootling around London and the Home Counties in their Land Rovers and Mercedes, and buying what they cannot acquire naturally - like a son. They speak in cut-glass accents and call each other 'darling' A LOT, only pausing to deliver great chunks of awkward scientific theory or philosophy. Alex's friend Philip Main is a typical 'absent-minded professor' caricature, whose catchphrases 'no, Lord, no' and 'It'll be all right, girl' somehow did not a convincing personality make, and quickly got on my nerves. Otto, a Cambridge chum of Alex's son who survived the car crash, is nothing but an oik given too much control over the story. And the only epitaph for creepy mummy's boy Fabian is that, even before the fantastic revelations about his murky life, he deserved to die - just for being called Fabian, really.The basis of the story - that the apple never falls far from the tree - is ridiculous at best, pathetic at worst. Fabian was a spoiled monster of a child, but could it be his upbringing and not his genes that were at fault? The relationship between Alex and Fabian was disturbing from the outset, never mind towards the end of the book - I thought *she* might have been possessed by her manipulative son, but that would have been far too simple. There is just no emotional depth to any of the characters, and James' efforts to establish Alex as a grieving mother fall flat - the convoluted plot demands that she stop weeping, drinking, smoking and leaning on the men in her life, and immediately decide that exorcism is necessary. And this only about a fortnight after his death.There are some intriguing but underdeveloped parts to the story - Fabian's sadistic streak, the ballroom under the lake, and the very atmospheric description of Alex's haunted house - but these are quickly lost in scientific exposition and an confusing ensemble of secondary characters. Plot and players are spread far too thin in this weak horror story, which reads like an adult pastiche of the Point Horror books for kids at times. Stick to scriptwriting for Hollywood, Peter.