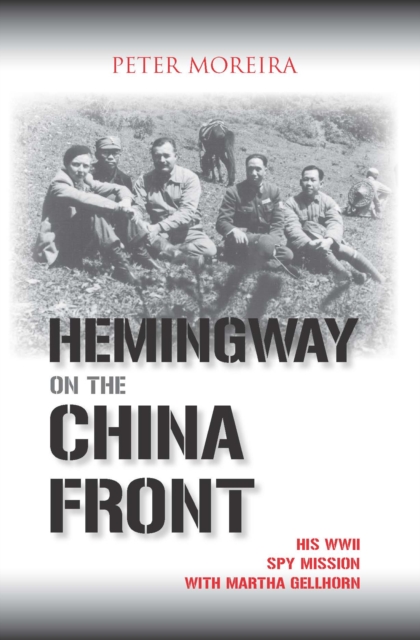 Hemingway on the China Front : His WWII Spy Mission with Martha Gellhorn
Paperback / softback
Description
Ernest Hemingway and Martha Gellhorn had no idea of what they would discover when they set out for Hong Kong, China, and Burma in 1941.
The husband-and-wife team of celebrity literati intended to report on the China-Japan war while honeymooning in the romantic Far East.
What they found was a maddening, intriguing, colorful world of dictators and drunks, scoundrels and socialites, heroes and halfwits. And their trip proved to be the beginning of the end of their marriage. When the U.S. Treasury Department hired Ernest Hemingway as a spy in China in 1941, it awakened a new obsession in America's most adventuresome author.
The great literary man of action reveled in being a government operative, while his journalist wife championed the anti-Japanese resistance of Chiang Kai-shek.
Hemingway on the China Front is the first book to track Hemingway's progress as a spy in Asia during the war, defining his duties as he saw fit. Author Peter Moreira follows Hemingway and Gellhorn as they seek stories to file-and try to adapt to each other's strong egos-in dangerous, uncomfortable, exotic places in the throes of war.
Well-versed in Asian history and culture, Moreira also adeptly provides context of time and place. All fans of Ernest Hemingway and Martha Gellhorn will want this book.
Information
Format:Paperback / softback
Pages:256 pages
Publisher:Potomac Books Inc
Publication Date:31/10/2007
Category:
ISBN:9781574888829
Information
Format:Paperback / softback
Pages:256 pages
Publisher:Potomac Books Inc
Publication Date:31/10/2007
Category:
ISBN:9781574888829