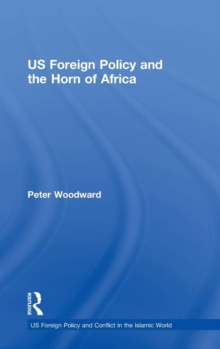 US Foreign Policy and the Horn of Africa
Hardback
Description
Examining US involvement in the Horn of Africa, this volume addresses the relationship between the US and the Islamic movement in this region.
Peter Woodward explores the interests of the United States in the region through two cases: Sudan and Somalia.
He also discusses the effects of the Eritrean-Ethiopian war on US policy and posture in the region, along with the effects of other regional wars. The book looks at the relationship between US perceptions of Islamism and brings a unique perspective to the ongoing debate over US policy in the Islamic world.
It will be of interest to those working in or researching foreign policy, as well as peace, security and conflict issues.
Also in the US Foreign Policy and Conflict in the Islamic World series | View all