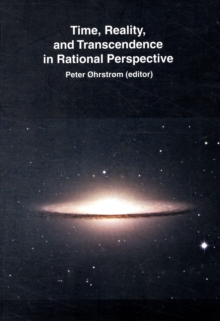 Time, Reality and Transcendence in Rational Perspective
Paperback / softback
Description
Rationality is widely regarded as being at odds with the very concepts of metaphysics and transcendence.
Yet it is easy to forget that the thinkers who pioneered rationality and the scientific method did not subscribe to this view.
For instance, Aristotle described God as the source of reason in "Eudemian Ethics", and Newton and Galileo both believed that our ability to investigate the world scientifically has a divine origin.
The eight essays in this volume examine a variety of intellectual approaches to the Christian faith, addressing a number of philosophical questions en route: Are some worldviews more rational than others?
What limits are there to the kinds of queries we can answer through reasoning and scientific inquiry?
What role can rationality play in the study of time and reality?
How can we resolve questions about transcendence and metaphysics?
The book concludes with the transcript of a public debate on whether theism is more rational than atheism.
Not only does it serve as a useful reminder that religion and reason can inhabit the same discourse, but the lack of a clear winner also demonstrates the importance of trying to wrestle with such perennial questions. Anyone who is exploring the arguments for Christianity's rational basis, whether out of academic, cultural or personal interest, should find in this volume much food for thought.
Information
Format: Paperback / softback
Pages: 251 pages
Publisher: Aarhus University Press
Publication Date: 20/02/2003
Category: Philosophy of religion
ISBN: 9788773076446
Free Home Delivery
on all orders
Pick up orders
from local bookshops