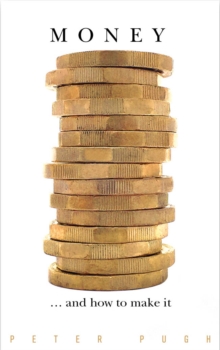 Money : ... and how to make it
Paperback / softback
Description
Making enough money to get a start in life is now a real problem for most young people.
The cost of houses in the UK has risen so sharply in recent years that it is one of the country's major problems, and many people are weighed down by debt before they even start. Knowing about money - its history, how it works, how people have made it in the past - can offer some practical and useful inspiration to tackle this challenge. In this entertaining and wide-ranging book, Peter Pugh explores the whole notion of money.
There is advice from successful business people such as John Timpson, and also examples of entrepreneurs such as James Dyson and Anita Roddick, and creative artists such as J.K.
Rowling, who started with very little but who have built enormously successful businesses.
Information
Format:Paperback / softback
Pages:192 pages
Publisher:Icon Books Ltd
Publication Date:03/01/2026
Category:
ISBN:9781785785207