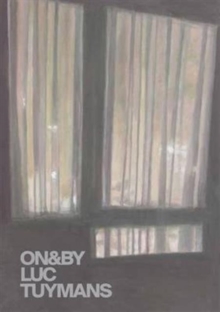 ON&BY Luc Tuymans
Paperback
Description
ON&BY is a new series of anthologies devised by London's Whitechapel Gallery combining the writings of an internationally significant artist of our time with key texts on his or her work.
In each volume leading scholars, critics, curators or fellow artists provide a complete overview of the ideas that inform and emerge from the work, from the viewpoints of both producer and receiver - artist and audience.
Since early modernism, writing has become intrinsic to many artists' practice, engaging art in critical reflection on all aspects of culture and society.
In this series the artist's perspective on the world and the world's perspective on the artist meet in the shared pursuit of writing.
The first title in the series is dedicated to the Belgian artist Luc Tuymans, one of the most influential figurative painters working today.
Born in 1958 and based in Antwerp, he has exhibited since 1985.
From the beginning, his work addressed the challenge to painting's legitimacy posed by minimal and conceptual art by taking a side-step - creating works that seem to have emerged from a preceding era, alienated from their producer.This formal effect of historical distance works in counterpoint with the emotive subject matter the paintings often address, from the trauma and its afterlives of Europe under fascism to those of Africa under colonialism. Tuymans navigates the precarious space between depicter and historian of personal and collective memories - and curator of their traces.
This volume collects together Tuymans' eloquent statements on his own work, from the early 1990s to the present, as well as his writings on the work of other artists, key interviews and dialogues.
The second half of the volume surveys his major bodies of work from the beginning, in texts by leading art historians and critics as well as artists such as Takashi Murakami and Ai Weiwei.
Free Home Delivery
on all orders
Pick up orders
from local bookshops