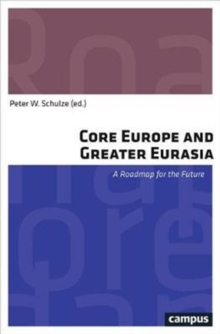 Core Europe and Greater Eurasia : A Roadmap for the Future
Paperback / softback
Description
In today's world, interstate wars are fairly rare--but when they happen, they tend to be more complicated than in the past, combining regional causes with the involvement of external actors as well.
This book looks at that problem in the wake of the post-Soviet withdrawal of Russia from involvement in Eastern Europe and the destabilization of regimes in Africa, the Middle East, and the Near East.
What do these changes mean for the possibility of establishing peace and security in Europe's future?
What role will the growth of nationalism and populism play in those efforts? And what forms should the relationship between Europe and Russia take?
Core Europe and Greater Eurasia addresses these questions and many more, assessing our current moment and looking ahead.
Information
Format: Paperback / softback
Pages: 226 pages
Publisher: Campus Verlag
Publication Date: 12/06/2018
Category: International relations
ISBN: 9783593507842