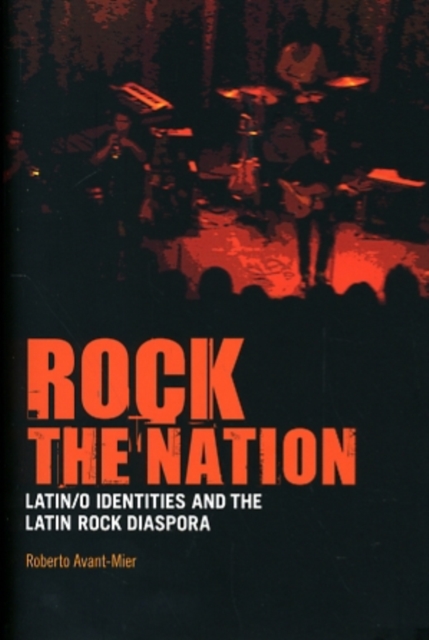 Rock the Nation : Latin/o Identities and the Latin Rock Diaspora
Paperback / softback
Description
This is an alternative history of rock music, from a Latino/Hispanic perspective, which focuses on the story of the rock genre with an emphasis on identity politics. "Rock the Nation" amounts to a first-time-ever scholarly study of Latino/Hispanic identity through an examination of the history of rock 'n' roll music by linking Latin Rock from the U.S. with Latin Rock music from Latin America. As the author argues, the developments of both U.S.-based Latin Rock music and non-U.S.
Latin Rock illuminate several contemporary issues and reveal interesting paradoxes with regard to identity politics (e.g., language, culture, race, class, gender and nationality).
Music in Spanish has been used to resist English and the imposition of mainstream U.S. culture in general; yet for Latin Americans, singing in English and adopting U.S. popular culture has allowed youth to resist the hegemonic nationalisms of their own countries (i.e., countering notions of U.S. cultural imperialism). Therefore, in both U.S.-Latin Rock and Latin American Rock music, the rock 'n' roll genre reveals how Latino/a youth use rock music for achieving assimilation to mainstream culture(s) at the same time that they resist the hegemony of dominant culture(s).
Information
Format:Paperback / softback
Pages:240 pages, 15
Publisher:Continuum Publishing Corporation
Publication Date:06/05/2010
Category:
ISBN:9781441164483
Information
Format:Paperback / softback
Pages:240 pages, 15
Publisher:Continuum Publishing Corporation
Publication Date:06/05/2010
Category:
ISBN:9781441164483