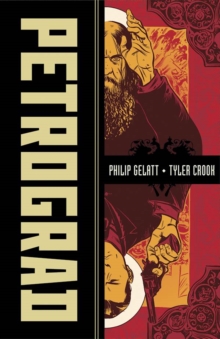 Description
Introducing the untold tale of the international conspiracy behind themurder of Gregorii Rasputin!
Set during the height of the first World War, thetale follows a reluctant British spy stationed in the heart of the Russianempire as he is handed the most difficult assignment of his career: orchestratethe death of the mad monk, the Tsarina's most trusted adviser and the surrogateruler of the nation.
The mission will take our hero from the slums of theworking class into the opulent houses of the super rich... he'll have tonegotiate dangerous ties with the secret police, navigate the halls of power,and come to terms with own revolutionary leanings, all while simply trying tosurvive!Based on historical documents and research, Petrograd is a tense,edge-of-your seat spy thriller, taking the reader on a journey through thebackground of one of history's most infamous assassinations, set against thebackdrop of one of the most tumultuous moments in 20th centuryhistory.
Information
Format: Hardback
Pages: 264 pages
Publisher: Oni Press,US
Publication Date: 03/08/2011
Category: Comics and Graphic Novels
ISBN: 9781934964446
Free Home Delivery
on all orders
Pick up orders
from local bookshops