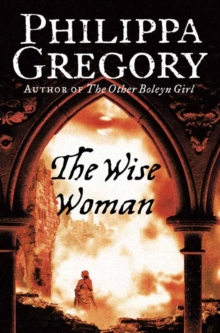 Description
Reissue of Philippa Gregory's disturbing novel of passion and betrayal in Tudor England.A haunting story of a woman's desire in a time of turbulence.Alys joins the nunnery to escape hardship and poverty but finds herself thrown back into the outside world when Henry VIII's wreckers destroy her sanctuary.
With nothing to support her but her looks, her magic and her own instinctive cunning, Alys has to tread a perilous path between the faith of her childhood and her own female power.When she falls in love with Hugo, the feudal lord and another woman's husband, she dips into witchcraft to defeat her rival and to win her lover, but finds - as her cynical old foster-mother had advised - that magic makes a poor servant but a dominant master.
Since heresy against the new church means the stake, and witchcraft the rope, Alys's danger is mortal.
A woman's powers are no longer safe to use...
Information
Format: Paperback
Pages: 640 pages
Publisher: HarperCollins Publishers
Publication Date: 01/02/2002
Category: Historical fiction
ISBN: 9780006514640
Free Home Delivery
on all orders
Pick up orders
from local bookshops
Reviews
Showing 1 - 2 of 2 reviews.
Review by lecari
16/06/2015
I love her "Other Boleyn Girl" and liked the other books in that series, so I thought I'd branch out to her other historical fiction. I found this really disappointing. I have read other books with dislikable characters (eg "Talented Mr Ripley") and books with lots of sex (eg "The Reader") in the past and liked them, but this I just could not like. There are lots of very graphic sex scenes, all quite violent, reading them made me quite uncomfortable especially in so much detail. I didn't feel it was relevant to the plot either, for the most part - it could have been cut out or edited to just the women gossiping the next day, rather than leaving it as full erotica! The main character is pretty awful as well - very selfish. I was really disappointed with this book and it's not one I'd recommend.
Review by dreamlikecheese
16/06/2015
Wow. This book was severely disappointing. I've read many of Gregory's more recent works (most of her Tudor series for instance) and found them very enjoyable, if a little fluffy.This work however, has very few redeeming features. As many other reviews have noted, the main character in intensely unlikeable. I don't actually find this to be a problem; I'm quite happy for her to be as awful as she is. The problem is, Gregory never fills her out. Alys acts appallingly but there is never sufficent explanation or motivation and her behaviour throughout the book, particularly at the end, feels forced.The dialogue in this book is terrible. Aside from the incredibly unhistorical phrasing (which I am willing to forgive if it aids comprehension for modern readers - though is it really necessary for the male lead to describe Alys as "hot"?) the interaction between the characters feels forced and unnatural. Characters frequently make non sequitur statements as if there was something Gregory needs them to say, but she couldn't work out how to turn the dialogue in that direction.I must say that this book does not encourage me to go back and read more of Gregory's back catalogue. I don't mind my historical fiction being fluffy and generically written, but there's no excuse for such poor writing and a complete lack of understanding for your own characters!