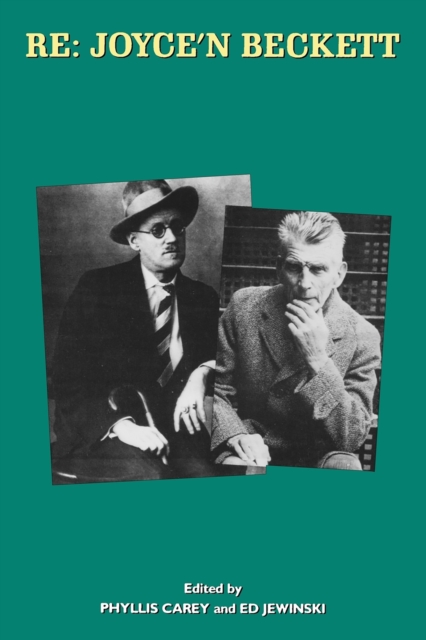 Re: Joyce 'n Beckett
Paperback / softback
Description
The relationship between James Joyce and Samuel Beckett has long been of interest to literary critics and readers alike and Re: Joyce 'n Beckett explores that relationship more fully that any other single work of the current scholarship.
This volume provides the reader with an overview of the main trends and dilemmas that have dominated discussions on the complex Joyce/Beckett relationship, and pulls together previously scattered materials into a cohesive whole.
It also contains an extensive bibliography of particular interest to scholars who will find this composite of sources priceless.
The main section offers eleven engaging new essays written from many points of view on a variety of topics including, the impact of biographies written on both Joyce and Beckett, the handling of Irish materials in the short story form, the use of allusion as well as larger narrative structures, the portrayal of the concept of the artist, and the way in which each author deals with the problem of "authority" in their writings.
An original one-act play by Denis Regan is also included; the play premiered in April 1990 at the Milwaukee Irishfest.
This work does much to challenge previous misconceptions about the Joyce/Beckett relationship.
Re: Joyce 'n Beckett is a rich, lively work that brings the relationship of these two, crucially important literary figures of the twentieth century together in one definitive volume.
Information
Format:Paperback / softback
Pages:199 pages
Publisher:Fordham University Press
Publication Date:01/01/1992
Category:
ISBN:9780823213412
Information
Format:Paperback / softback
Pages:199 pages
Publisher:Fordham University Press
Publication Date:01/01/1992
Category:
ISBN:9780823213412