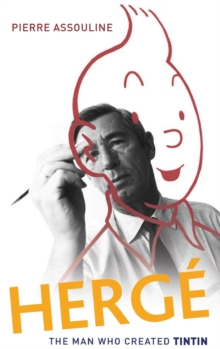 Herge: The Man Who Created Tintin
Hardback
Description
In this book Pierre Assouline reveals the life and art of Tintin's Belgian creator, Georges Prosper Remi, better known as 'Herge'.
Assouline has had privileged access to personal papers to explore Herge's life and work and the fascinating ways in which the two intertwine.
He does not shy away from such controversial matters as Herge's support for Belgian imperialism in the Congo or his relationship with the Nazis during the occupation of Belgium. Herge's books sold millions of copies throughout the world, but, as Assouline shows, the impact of his work goes far beyond his enormous popularity with children - his pioneering use of clean line drawing had a profound influence on artists from Warhol to Lichtenstein and he revolutionized the comic book artform.
Information
Format: Hardback
Pages: 288 pages
Publisher: Oxford University Press Inc
Publication Date: 12/11/2009
Category: Comic book & cartoon art
ISBN: 9780195397598
Other Formats
Paperback / softback from £8.49