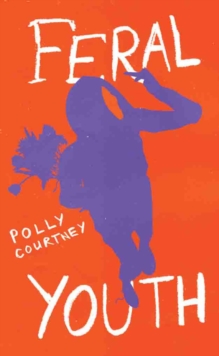 Description
The truth is, it ain't just a race thing. They talk like it is, but really and truly it's black against white, young against old, authorities against the rest.
It's countless of things. There's bare reasons for feeling vexed right now. Growing up on a south London estate and excluded from every school that would take her, Alesha is the poster girl for the nation's `feral youth'.
When a young teacher makes an unexpected reappearance in the 15-year-old's life, opening the door to a world of salaries, pianos and middle-class housemates, Alesha's instinct is to pull up her hood and return to the streets.
But fuelled by a need to survive, she falls into a cycle of crime, violence and drug-dealing, her one true ally deserting her when she needs him most.
While everyone around her is rallying against the authorities in a war of haves and have-nots, Alesha finds herself caught in the crossfire, inextricably linked to the people she is trying to fight against.
Can she see a way out? And as riots sweep the nation, whose side will she take?Born in South London and a resident of Ealing, an area affected by the London riots, Polly wrote Feral Youth `to give a voice to the thousands of frustrated youths who, like Alesha, feel marginalised and ignored by the rest of society'.
She believes that the real causes of the riots have not gone away and that further unrest will happen in a matter of time.
Feral Youth is a work of contemporary adult fiction that covers various topical themes, including the riots, youth culture, gangs and knife and gun crime.
It sits alongside Stephen Kelman's Pigeon English and Emma Donoghue's Room in that it is aimed primarily at the adult reader and provides an alternative perspective on a world we think we know.
Information
Format: Paperback
Pages: 304 pages
Publisher: Troubador Publishing
Publication Date: 04/07/2013
ISBN: 9781783060580
Other Formats
eAudiobook MP3 from £9.74
Free Home Delivery
on all orders
Pick up orders
from local bookshops