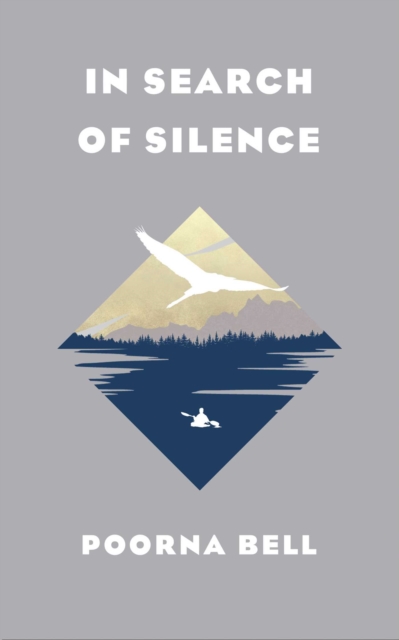 In Search of Silence
Hardback
Description
Winner of Red Magazine's Book of the Year 2019 'Raw, poetic and breathtaking' Fearne Cotton 'It is rare to find an author who writes with such authenticity, empathy and humour.
I couldn't recommend this read enough. It will enrich your life' Will Young 'Poorna's beautiful, thoughtful writing is a gift of calm, laughter and stoic contemplation in an increasingly anxious world.
Simultaneously earthed and sometimes ephemeral, this book is absolutely delightsome, compassionate, tender and a lesson to us all in self-love and nurture.
I read it in a matter of days and started over again' Jack Monroe Poorna Bell was sold the fairytale of life.
That love wins the day. That marriage is the rescue to an otherwise unhappy existence.
That children are the natural progression of any relationship.
But really, is it? Are we actually being honest with ourselves about the expectations we have set for ourselves?
Are we able to distinguish between what we really need from life, from everything that we have been conditioned to want? Because the current rhetoric doesn't prepare you for the reality. In 2015 Poorna Bell became a widow after her husband Rob took his own life on a winter's night, having battled depression and addiction.
Her situation was unusual when compared to a lot of people, but she was left figuring out exactly the same things.
Will she ever be happy? Will she find love again? Who will rescue her from her sadness? Two years on and Poorna is rebuilding her life. And it is from this place - as she works towards choosing what she does and doesn't want from society, that she will explore a different conversation around fulfillment and self-worth.Cutting across the landscapes in India, New Zealand and Britain, Poorna Bell explores the things endemic in our society such as sadness and loneliness, to unpick why we seek other people to fix what's inside of us. In Search of Silence is the recognition of the echo chamber we find ourselves in, in terms of what constitutes a successful, fulfilling life.
This is a heartfelt, deeply personal journey which asks us all to define what 'happiness' truly means. 'Rich with achingly beautiful language that transports the reader to the streets of Bangalore, the mountain-topped peaks of Nepal and the long and winding roads of New Zealand, I adored absolutely everything about In Search of Silence.
A book that will speak to anyone who has grown tired of London, who has lost, who has loved, who has lamented the loss of a loved one, it is a beautiful, life-affirming read that explores solitude, silence and sadness and is underpinned with hope and happiness for the future' The Literary Edit
Information
Format:Hardback
Pages:272 pages
Publisher:Simon & Schuster Ltd
Publication Date:02/05/2019
Category:
ISBN:9781471169212
Other Formats
from £8.85
EPUB from £4.99
Information
Format:Hardback
Pages:272 pages
Publisher:Simon & Schuster Ltd
Publication Date:02/05/2019
Category:
ISBN:9781471169212