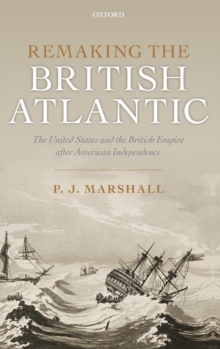 Remaking the British Atlantic : The United States and the British Empire After American Independence
Hardback
Description
Remaking the British Atlantic focuses on a crucial phase in the history of British-American relations: the first ten years of American Independence.
These set the pattern for some years to come. On the one hand, there was to be no effective political rapprochement after rebellion and war.
Mainstream British opinion was little influenced by the failure to subdue the revolt or by the emergence of a new America, for which they mostly felt distain.
What weretaken to be the virtues of the British constitution were confidently reasserted and there was little inclination either to disengage from empire or to manage it in different ways, as is shown in chapters dealing with Britain's continuing imperial commitments around the Atlantic.
For their part, many Americansdefined the new order that they were seeking to establish by their rejection of what they took to be the abuses of contemporary Britain.
On the other hand, neither the trauma of war nor the failure to create harmonious political relations could prevent the re-establishment of the very close links that had spanned the pre-war Atlantic, locking people on both sides of it into close connections with one another.
Many British migrants still went to America. Britain remained America's dominanttrading partner. American tastes and the intellectual life of the new republic continued to be largely reflections of British tastes and ideas.
America and Britain were too important for too many people in too many ways for political alienation to keep them apart.
Information
Format: Hardback
Pages: 344 pages, 1 black and white map
Publisher: Oxford University Press
Publication Date: 22/03/2012
Category: British & Irish history
ISBN: 9780199640355
Free Home Delivery
on all orders
Pick up orders
from local bookshops