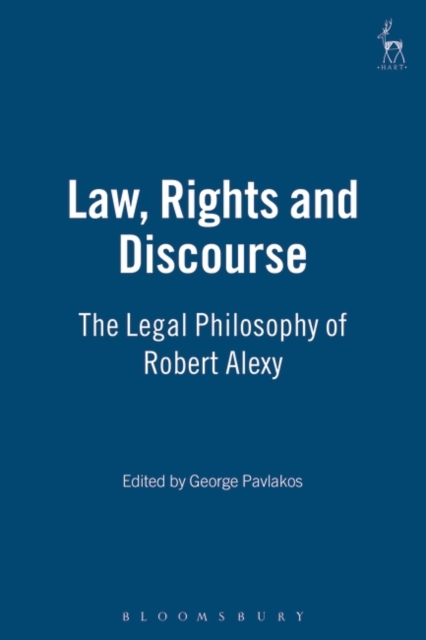 Law, Rights and Discourse : The Legal Philosophy of Robert Alexy
Hardback
Description
A philosophical system is not what one would expect to find in the work of a contemporary legal thinker.
Robert Alexy's work counts as a striking exception. Over the past 28 years Alexy has been developing, with remarkable clarity and consistency, a systematic philosophy covering most of the key areas of legal philosophy.
Kantian in its inspiration, his work admirably combines the rigour of analytical philosophy with a repertoire of humanitarian ideals reflecting the tradition of the Geisteswissenschaften, rendering it one of the most far-reaching and influential legal philosophies in our time.
This volume has been designed with two foci in mind: the first is to reflect the breadth of Alexy's philosophical system, as well as the varieties of jurisprudential and philosophical scholarship in the last three decades on which his work has had an impact.
The second objective is to provide for a critical exchange between Alexy and a number of specialists in the field, with an eye to identifying new areas of inquiry and offering a new impetus to the discourse theory of law. To that extent, it was thought that a critical exchange such as the one undertaken here would most appropriately reflect the discursive and critical character of Robert Alexy's work.
The volume is divided into four parts, each dealing with a key area of Alexy's contribution.
A final section brings together concise answers by Robert Alexy.
In composing these, Alexy has tried to focus on points and criticisms that address new aspects of discourse theory or otherwise point the way to future developments and applications.
With its range of topics of coverage, the number of specialists it engages and the originality of the answers it provides, this collection will become a standard work of reference for anyone working in legal theory in general and the discourse theory of law in particular.
Information
Format:Hardback
Pages:390 pages
Publisher:Bloomsbury Publishing PLC
Publication Date:11/07/2007
Category:
ISBN:9781841136769
Information
Format:Hardback
Pages:390 pages
Publisher:Bloomsbury Publishing PLC
Publication Date:11/07/2007
Category:
ISBN:9781841136769